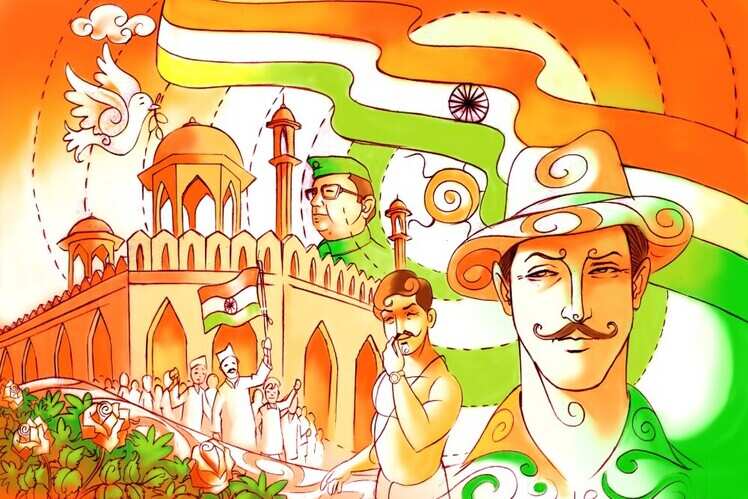 Credit: Getty Images
India is on a devotional high due to the ongoing Shravan month, which is dedicated to Lord Shiva. However, come August, a plethora of festivals will bring in a wonderful wave of happiness and unity among the masses. August will celebrate not only Lord Shiva but also Lord Krishna, festival of Rakhi, Indian independence, among others. Take a look.
Teej Festival
The festival of Teej is celebrated by the women of North India, including Rajasthan, to honour the presiding deity of the season, Lord Shiva, and Goddess Parvati. The women decorate their hands and feet with henna, wear ornaments, green bangles, new clothes, prepare delicacies and offer prayers to Goddess Gauri or Parvati for the long life of their spouse. Swings are hung up in homes and gardens, and the women sing folk songs while enjoying the monsoon season on the swings.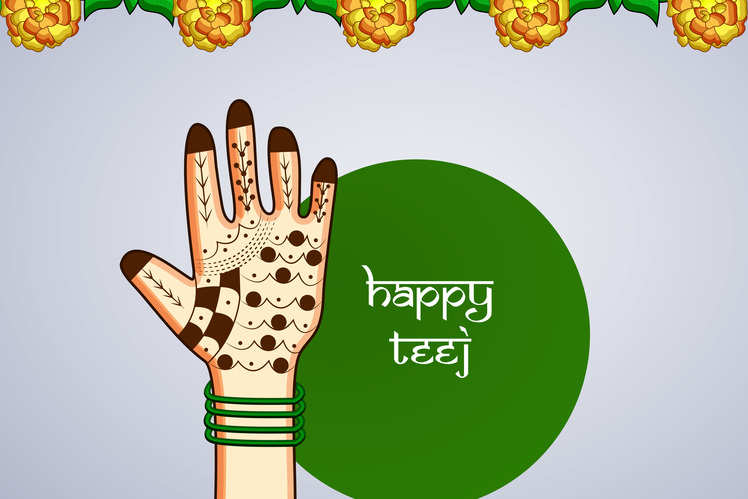 Credit: Getty Images
Date: August 3-4 and August 17-18, 2019
Destination: North India, Rajasthan
Nag Panchami
Nag Panchami is the only festival which brings humans closer in reverential devotion to one of the more dreaded species of animals on earth, the snakes! It is a deep-rooted cultural tradition of India to worship Nagas or snakes on the fifth day of the lunar fortnight in the month ofShravana. Snakes being one of the most intelligent ancient creatures on earth are considered worshipful in India. People worship living snakes or images of the serpent in temples by offering milk. It is believed that worshiping snakes on this day is helpful in getting absolved from sins.
Date: August 5, 2019
Destination: All over India. Nagpur in Maharashtra, and Battis Shirala village in Maharashtra
Nehru Trophy Snake Boat Race
Kerala's Nehru Trophy snake boat race is a grand and popular event that draws visitors from other parts of India and abroad. Held in reminiscence of India's former PM Jawahar Lal Nehru who was welcomed with a boat race during his visit to Alleppey in 1952, this annual boat race event sees 70 boat participants.
Date: August 10, 2019
Destination: Punnamada Lake, Alleppey in Kerala
Tickets: To be bought from local government and tourism offices in Kerala.
Independence Day
On 15 August, 1947, India became an independent nation from the British colonial rule. Like every year, this year too, special events will be held throughout the country, more so, at the Red Fort in Old Delhi. Since, it will be India's 70th Independence Day, more interesting ceremonies and festivities have been lined up for the celebrations.
Date: August 15
Raksha Bandhan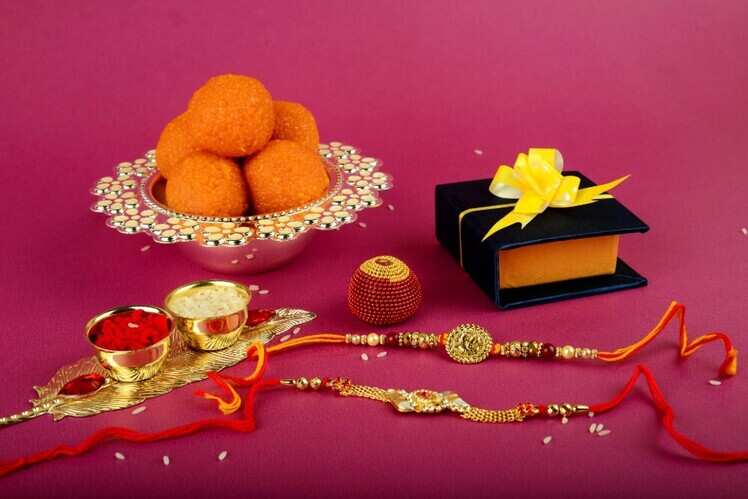 Credit: Getty Images
This year, the citizens of India will not only celebrate independence day of the nation but also Raksha Bandhan. Given that the two special festivals will be celebrated on the same day, there shall be more cultural events across the country, free bus rides for the women in Delhi and other cities and more.
When: August 15, 2019

Jhapan Mela
This festival is celebrated in honour of Goddess Manasa, the sister of serpent king, Vasuki, and the mind-born daughter of sage Kashyapa. Manasa is a compassionate goddess who grants blessings for a good rain and harvest. The tribal community living in West Bengal hold Jhapan Mela, which is a kind of snake festival.
Date: August 18, 2019
Destination: Bishnupur in Bankura district of West Bengal
Madras Week
Madras Day is meant to celebrate the day of the founding of Madras, which is now known as Chennai. Tourists in Chennai on this day can mark their date in their calendar to witness and be a part of food fests, bike tours, heritage walks, and photo exhibitions.
Date: August 20-27, 2019 (to be confirmed)
Destination: Chennai, Tamil Nadu
Covelong Point Surf, Music and Yoga Festival
Kovalam is an amazing destination in Kerala, and what better reason could one need than the Covelong Point Surf, Music and Yoga Festival due to be held in the last week of August? It will be the 7th edition of the fest and visitors can expect to take part in or witness a national level surfing contest, yoga session on the beach, meditation workshops, organic food kiosks, cinemafests, kayak races, music and more. As a cherry on the cake, there is no entry fee charged at this festival.
When: August 23-25, 2019
Where: Covelong Point Social Surf School, Kovalam village near Chennai, Tamil Nadu
Krishna Janmashtami and Dahi Handi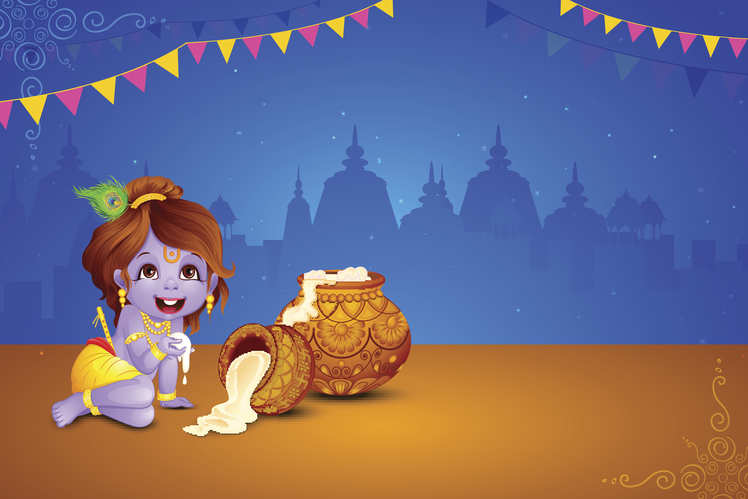 Credit: Getty Images
This is a widely celebrated festival in India. Devotees fast on this day, prepare 56 delicacies to feed the Lord, and sing hymns to Him. The best of celebrations are held in Mathura, Vrindavan, Barsana, and Dwarka. Even the ISKCON group of temples hold vast gatherings of devotees to celebrate the festival with complete infectious devotion. Another interesting part of this festival is the Dahi Handi event which is held on the next day of Janmashtami. Boys gather in groups and form human pyramids to break clay pots hanging several feet above mid air suspended by a rope. It is filled with curd, clarified butter, and money. In his childhood, breaking these curd pots to gather butter was one of the favourite pastimes of Lord Krishna. Dahi Handi event is very popular in Mumbai.
["source=timesofindia.indiatimes"]