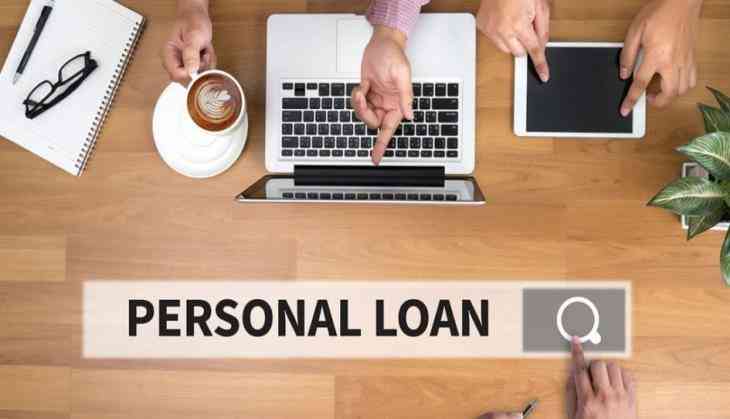 You want to consolidate your high-interest yielding debts as it is consuming more than 70% of your current monthly income, making it tough to manage your finances.
You have heard about the facility of quick personal loans online that could be availed to pay off all current debts. However, since you were applying for an online personal loan for the first time, you have no idea about availing or applying for the same.
If you are also facing a similar situation, then you are not alone. Many people in India wish to apply for an online personal loan but are unaware of the vital steps to take.
In the same context, here is a post that will discuss some simple steps that will help to avail quick personal loans online. Read on!
Steps to Apply Online Personal Loans
1) Fill Your Vital Details in The Online Loan Application Form
When you decide to apply for an online personal loan, you need to land on a lender's website and get directed to the application form. You need to feed your personal, employment and financial details in that form. As a result, you may be required to put in your net salary as per the city of residence, and age as these are vital loan eligibility aspects. You should ensure to provide only accurate details so that there are no chances of rejections.
2) Select Your Preferred Loan Amount and Tenor
The next step includes filling the desired loan amount that you wish to avail and the tenor that you will be repaying the loan amount to enjoy quick approval. If you don't have an idea about the exact loan amount that you can afford, you can use some online calculators. The personal loan eligibility calculator can help you know the exact loan amount that you can avail without issues. You can also utilize the personal loan EMI calculator to calculate an exact EMI amount that you need to pay over a tenor. Being aware of such numbers can help you approach the personal loan application without the fear of rejections. The personal loan calculators are available free of cost on a lender's website.
3) Submit the Required Documents and Fulfil the Eligibility Criteria 
An instant personal loan is an unsecured facility which means that you don't have to provide any collateral and security to avail the loan. The loan is offered as per an applicant's creditworthiness and upon meeting the eligibility and submitting documents. Here are some standard personal loan eligibility criteria and required documents that you need to furnish such as:
1) You should be between 23-55 years of age
2) You need to be a residing citizen of India
3) You need to be salaried personnel working for an MNC, public or a private limited organization in India
4) KYC documents
5) Your Employee ID Card
6) The last 2 months' salary slips
7) Salaried bank account statements of the last 3 months
Once you prove your personal loan eligibility and submit the required documents, you have successfully completed applying for quick personal loans online.
Now, the lender will process the application and if everything is right, then it will sanction the loan within 5 minutes and disburse the desired loan amount within 24 hours.
Personal Loan Benefits That You Can Enjoy
1) Large Amounts Made Possible
Applying for an instant personal loan can help you borrow as high as up to Rs.25 lakh from reputed nationalized and private banks and NBFCs. Such a large amount is a guarantee that you can use the funds to manage all your urgent and other needs.
2) Flexible Loan Tenor
Applying for an online personal loan does not mean stretching your wallets and repaying it soon. You can make the most of the flexible loan tenor ranging between 12 months and 60 months by renowned financial firms. As a result, you can manage your monthly finances by paying smaller EMIs.
3) Online Loan Account Access
After you have applied for an instant personal loan, you can track the entire loan details 24/7 via the lender's digital customer portals. This way, you don't have to waste your time and efforts in meeting a lender physically to enquire the loan's progress.
Now that you are aware of some simple steps to apply for a personal loan along with some of its key benefits, you can apply for the same online.
["source=catchnews"]